I have been adding chard from my Tower Garden to my smoothies every day for weeks.  Now I have muchos jalapenos as well.  Enter Martha Stewart.  Thanks, Martha!
Enjoy this saute as a side, toss with gluten-free pasta or rice for a main course, or serve on crostini.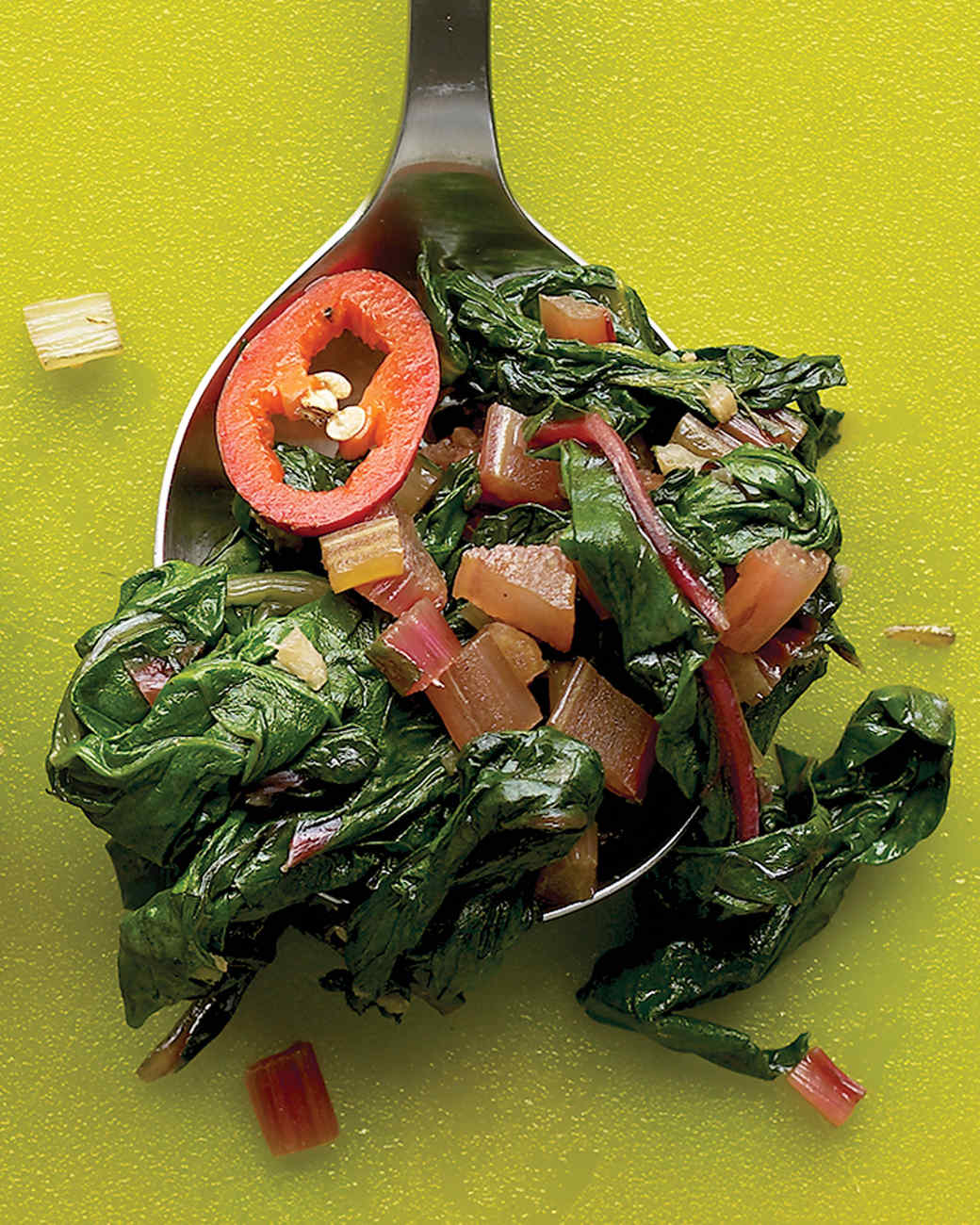 Ingredients
1 bunch Swiss chard

1 tablespoon olive oil

2 teaspoons minced peeled fresh ginger

2 sliced jalapenos

Coarse salt and ground pepper
Directions
Separate stems and leaves from Swiss chard. Chop leaves and dice stems small. In a large skillet, heat olive oil over medium-high. Add chard stems, minced peeled fresh ginger, and jalapeno slices; cook until stems soften, 3 minutes. Season with salt and pepper. Add chard leaves, cover, and cook until wilted, 3 minutes. Uncover and cook until tender, 4 minutes.